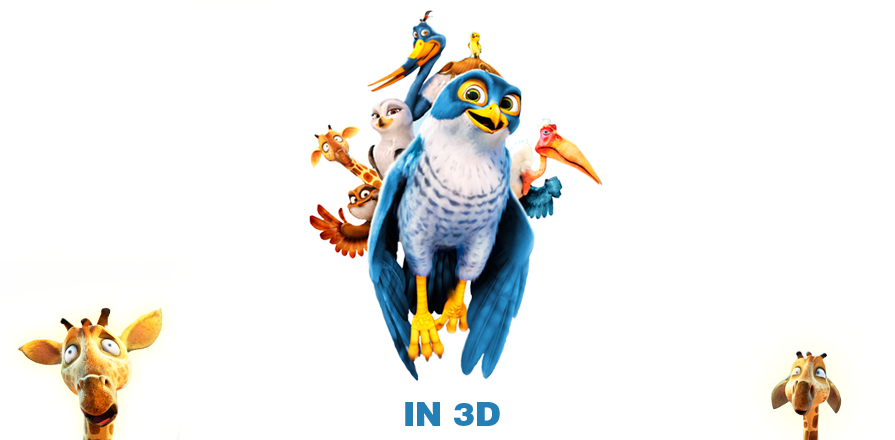 Plot Outline
Set in a bustling bird city on the edge of the majestic Victoria Falls, Zambezia (or Adventures in Zambezia) is the story of Kai - a naïve, but high-spirited young falcon who travels to the bird city of Zambezia where he discovers the truth about his origins and, in defending the city, learns how to be part of a community.
Synopsis
Kai (Jeremy Suarez), a high-spirited falcon on the cusp of adulthood is bored and lonely living in a remote outpost with only his strict father, Tendai (Samuel L.Jackson), for company. Forbidden from venturing beyond the Katungu Boundary, his suspicions that there must be more to life are confirmed when Gogo, a kooky Stork and her co-pilot, a cute weaver called Tini, crash into his world. From them, Kai learns that downriver is a bustling bird city with exciting opportunities for a talented flier such as himself. In an angry exchange with his father, Kai discovers that Tendai has known all along about Zambezia and has been there himself! Hurt and angry at his father's betrayal, Kai leaves Katungu and journeys downriver.
Arriving at the famed bird city - a majestic Baobab perched on the edge of Victoria Falls - Kai s amazed by the throngs of birds from all over Africa who are busy preparing for the Spring Celebrations. He soon befriends a fast-talking Nightjar called Ezee who knows how to enjoy the perks of community life and guides him through the city. Kai is bowled over when he meets Zoe (Abigail Breslin), a beautiful and feisty Black-Shouldered Kite who is the adopted daughter of Sekhuru (Leonard Nimoy), Zambezia's founder. Unfortunately for him, Kai doesn't make a good first impression when he accidently ruins her Spring Celebration decorations. But he is thrilled when his skilful flying earns him a place on the Hurricanes, the elite defense patrol made up of the best fliers on Zambezia.
Meanwhile, unbeknownst to him and the rest of the Zambezians, Marabou Storks, tired of scavenging off the scraps of Zambezia have joined forces with Budzo, a vicious egg-eating Leguaan, and hatched a plan to take control of the island city. To make matters worse, Budzo captures Kai's father and all of the weavers, including Tini. In order to save Zambezia and Tendai, Kai has to face his past and learn that no matter how fast and talented a flier he is, no bird is an island.
Also starring Jeff Goldblum (Jurassic Park) as Ajax, Richard E. Grant (Corpse Bride, Dracula) as Cecil, Jenifer Lewis (Cars, Princess and the Frog) as Gogo and Jim Cummings (Shrek, Aladdin) as Budzo. Written by Anthony Silverston, Raffaella Delle Donne, Andrew Cook and Wayne Thornley. Directed by Wayne Thornley.
A naïve, but high-spirited and ambitious young falcon travels to the famed bird city of Zambezia where he discovers the truth about his origins and, in defending the city, learns how to be part of a community.
Meet The Characters
Get to know more about the characters of the Adventures in Zambezia